Franco Zefferi, I am Rt 66, Daily Portrait
Oct 03, 2019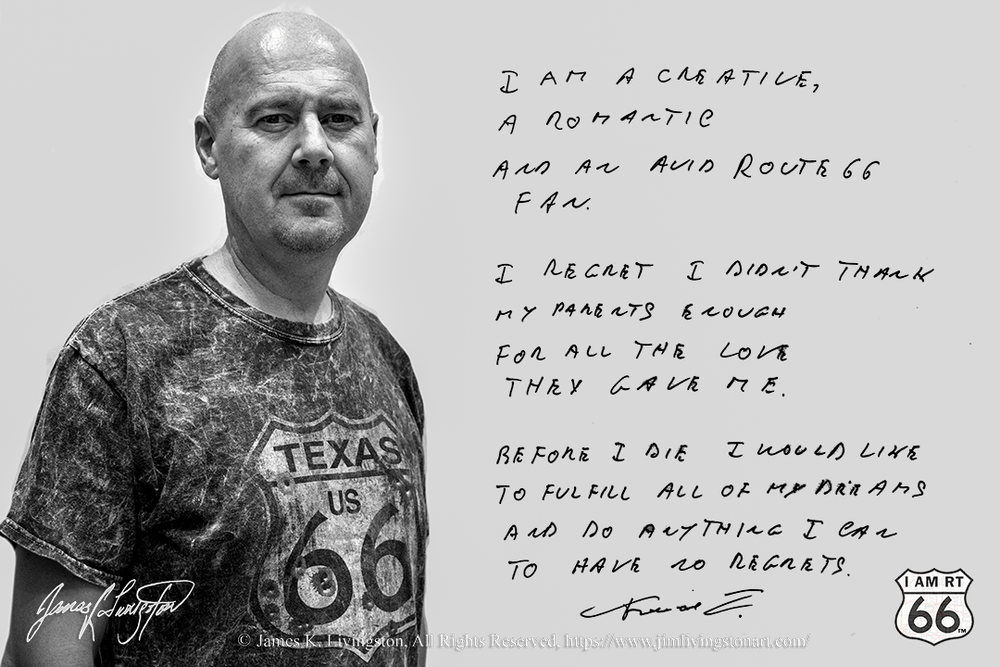 Franco Zefferi, I am Rt 66, Daily Portrait
Franco, has impressed me greatly with his dedication and his passion for Route 66. He has some amazing work in photographing the Mother Road. Franco writes about himself:
" My name is Franco Zefferi, I am 52 years old and I was born in Rome, Italy.
I am passionate about Route 66, that I started to travel back in 2012.
I've traveled Route 66 4 times completely (3 westbound and one eastbound) plus the eastern stretch from Tucumcari to Chicago and the California and Arizona stretches.
I love writing about my travel experiences along the Mother Road and tell stories I know of Route 66.
Here is some links where I usually write: